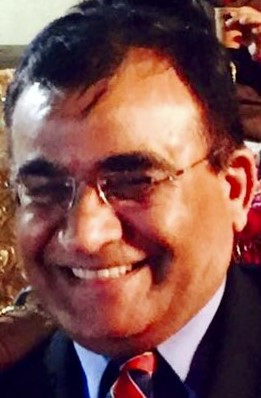 Varesh Sachdev
CEO
Founder and CEO of DBA Web Technologies, Varesh Sachdev is a Senior-Level Technology and Business Executive with over two decades of experience in multiple industries including insurance, reinsurance, financial, mortgage, manufacturing, and semi-conductors. He has a consistent record of achievement in Business Management, Technology Solutions Development and Database Technologies.
Varesh is a successful & accomplished entrepreneur and outcome-driven business & technology leader with diverse background and year-over-year success in leading complex, challenging IT-business initiatives. He has achieved repeated success guiding cross-function teams in the design, development, and launch of leading-edge technology solutions. Before launching DBA Web Technologies, Varesh had a very successful career spanning 20+ years in I.T. industry in various technical and executive positions in start-ups as well as Fortune 100 companies.
An expert in all major relational databases like Oracle, SQL Server, Sybase, MySQL, Informix, and DB2 UDB, in multiple client-server and main-frame environments, including Windows, Unix, Linux, and IBM z9/360/390/AS-400 in traditional models as well as in ASP and SAAS (Software as a Service), Varesh started his professional career as an Economist in Steel Industry of India where among his major roles was to determine and revise selling price of steel for Indian and International steel markets in, then, controlled Indian Economy. Pricing decisions, which impacted public as well as private sector integrated steel plants, including Tata Steel, were based on the trends of increasing raw material and services costs as indicated by real-time data in the Integrated Steel Industry database running on Main Frames - Cyber system 370 and NEC System which was managed by Varesh and his team of main-frame specialists. After nearly a decade in this highly visible and prominent role in the main-frame environment, he decided to migrate to United States to pursue his second master's degree in Computer Science and specialized in multiple Microsoft, Oracle, and IBM Technologies. Few years later, in 2007, after working in various technical and executive positions, Varesh launched DBA Web Technologies, a Connecticut based Software Development and IT Consulting Company which has, over the years, designed and developed a large number of customized software products in many vertical domains as well as has been providing a wide range of IT Consulting Services to a growing number of clients based in various cities across United States in multiple specialized domains.
Varesh has very impressive academic credentials including:
MS Degree in Computer Science from the University of New Haven, CT
MS Degree in Operational Research from the University of Delhi, India
BS Degree in Mathematical Statistics from University of Delhi, India
MBA from DIMS Institute of Management Studies, New Delhi, India (a premier Management Institute of India)
Varesh lives in Southbury, Connecticut with his wife and two sons. Writing has always been his hobby. He has been writing as a freelance writer ever since his student days at the University of Delhi. Most of his published and unpublished written work has been in the domain of socio-economic issues and problems in Asian countries.